Roger Muselman
Chairman and Director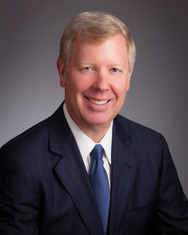 Roger Muselman
Chairman, DRG, Berne, Ind.
Back to Board of Directors Profiles
ROGER MUSELMAN
serves as chairman of DRG. DRG is the parent company of Annie's and Strategic Fulfillment Company, publishing and fulfillment companies owned by the Muselman family of Berne, Ind.
He began working full time with the family-owned printing company in 1986. Positions held at EP Graphics were customer service representative, estimator, sales representative, vice president of sales and executive vice president.
In June of 1998, DRG was formed and he was named chairman.
Muselman serves on the boards of Berne Community Development Corporation; Berne Tri-Weekly News; EP Graphics; First Bank of Berne; Kingdom Building Ministries; Smith Brothers of Berne Inc.; and Youth for Christ.
He is a co-founder and director of The Bridge Community Church and a member of Rotary International. Muselman is also a member of Young Presidents' Organization and a past chapter chairman of the Indiana chapter.
Muselman holds a bachelor's degree from Taylor University and a master's degree in business administration from Kellogg School of Management at Northwestern University. While at Taylor, he competed on the university golf team. Currently, Muselman serves as the chairman of the Taylor University Board of Visitors.
He has been married to his wife, Naomi, since 1988 and the couple has three children -- Sarah, Mark and David. His hobbies include traveling, golfing, snow skiing, water sports and reading.