John Ehlert
Director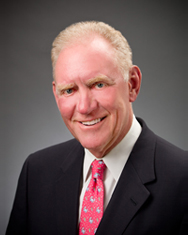 John Ehlert
President and CEO of Ashton Management Company
Back to Board of Directors Profiles
DRG director John Ehlert currently serves as president and CEO of Ashton Management Corp. of St. Louis Park, Minn. He is also chairman emeritus of Ehlert Publishing Group, Inc. of Maple Grove, Minn.
Ehlert founded Ehlert Publishing Group in 1976, when he began producing a newsprint publication called Minnesota Snowmobile. That publication later grew into a national magazine called Snowmobile. Ehlert Publishing Group was acquired by Affinity Group, Inc. of Ventura, Calif., in 1997, but maintains its offices in Minneapolis. The company publishes consumer and business magazines in several recreational interest areas with 22 different titles, and owns annual consumer expositions in Syracuse, N.Y., and Minneapolis, Minn.
In addition to serving on the board of directors for DRG, Ehlert is a director for a number of other boards, including Affinity Group, Beacon Bank, Fanball Interactive and Linkup, LLC. He is chairman of the board for the northern league of St. Mary's University of Minnesota, and is president and CEO of the Kansas City T-Bones Baseball Club. He also serves as chairman and CEO of Fanball Interactive, LLC.
Ehlert graduated from St. Mary's University and received the Distinguished Alumnus Award from the school. He completed graduate work at Harvard University's Graduate School of Business, and before that, served in Vietnam with the United States Marine Corps. He has been a city councilman and mayor for Minnetonka Beach, Minn., and was on the national finance committee for the Elizabeth Dole for president campaign.
He is a native of Sauk Centre, Minn., and he and his wife, Kathe, have three sons.