Tom Muselman
President and Director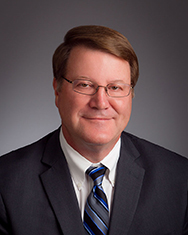 Tom Muselman
President, DRG, Berne, Ind.
Back to Board of Directors Profiles
TOM MUSELMAN
serves as president of DRG. DRG is the parent company of Annie's and Strategic Fulfillment Company, publishing and fulfillment companies owned by the Muselman family of Berne, Ind.
He began his career at the family-owned printing company on June 1, 1974, working part time during summers at EP Graphics (EPG) and full time beginning in 1980. Positions held at EPG were web printing press operator, pre-press supervisor, press room supervisor, plant operations manager and vice president of manufacturing.
In June of 1998, DRG was formed and he was named president.
Muselman graduated in 1980 with a Bachelor of Science degree in business from Indiana University. He serves on the boards of Berne Tri-Weekly News Inc.; EP Graphics; Smith Brothers of Berne Inc.; Bethel College Board of Trustees in Mishawaka, Ind.; and is vice president of the Swiss Village Retirement Center board. Tom is a long-time member of First Missionary Church, Berne.
He has been married to his wife, Audrey, since 1985 and the couple has four children -- Shannon (married to Jordan Steiner), Kristen, Kaitlyn and Nathan. His hobbies include snow skiing, water sports, coaching his children's sports and golf.