Chuck Croft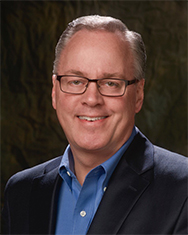 Chuck Croft
Back to Board of Directors Profiles
DRG director Chuck Croft is vice president of finance and administration for the Milwaukee Rescue Mission, a Christian-based non-profit that serves the homeless, hungry and poor in Milwaukee, Wisconsin.
Prior to his current role, Croft was president of Kalmbach Publishing Co. from 2012 through 2016 and was on its board of directors. Kalmbach is a special-interest and enthusiast media company with a family of magazine brands and related books, and produces websites and events based on those content areas.
He joined Kalmbach in 1998, and also served the company as executive vice president, senior vice president and chief financial officer. Prior to Kalmbach, Croft held executive positions in financial services and manufacturing companies.
Croft served on the MPA-The Association of Magazine Media's IMAG advisory board from 2007-2016.
Croft and his wife, Julie, have three daughters. He is a graduate of Drake University.